Home /

Narrative PR Summit Highlights Food Security as a Pillar of Sustainable Development
UNDER THE AUSPICES OF THE MINISTRY OF ENVIRONMENT
NARRATIVE PR SUMMIT HIGHLIGHTS FOOD SECURITY AS A PILLAR OF SUSTAINABLE DEVELOPMENT.
Rawya Mansour: Sustainable development in the agricultural sector is the solution to end poverty
Rawya Mansour: Working to improve soil and reduce water consumption by 60%, without the use of pesticides harmful to the Egyptian people
Rawya Mansour: we Obtained a patent for a Bio Char machine, another for organic fertilizers that minimize the use of water
Lamia Kamel: COP27 is an optimum opportunity to highlight successful Egyptian champions of sustainability and food security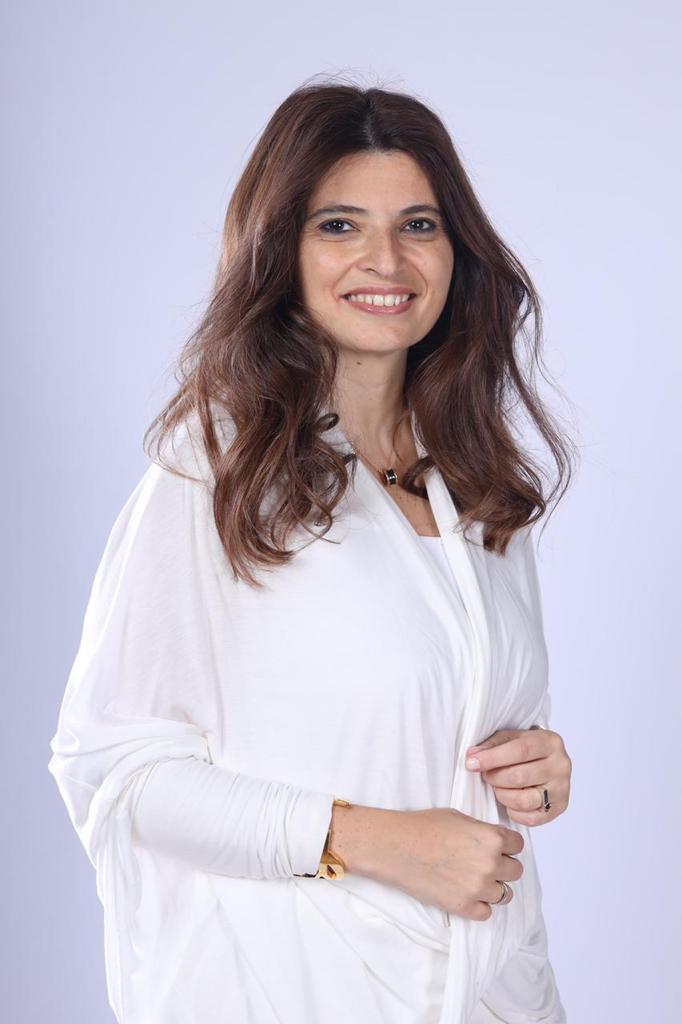 Rawya Mansour, Egyptian entrepreneur, and Chairperson of Ramsco Egypt and Oasis Technology Monaco, named one of the Most Influential African Leaders for 2019, believes that climate change is a top challenge facing the world currently due to its far-reaching effect on nations and societies. In this context, food security is a major area where climate change could potentially have steep repercussions. As Egypt summons up its efforts to face climate change by hosting this year's COP27, the forum is expected to propose solutions for a blue and green economy as the situation leaves no room for delay. As Rawya explains, the United Nations must bring to the table previously pledged funds to the international arena to save the world from the potential impacts of climate change.
Rawya expressed her view during an episode of Narrative PR Summits' Leap to COP27 edition, which coincides with Egypt's run up to the international action-oriented forum. Leap to COP27 invites a number of prominent guests and leading figures to highlight Egypt's efforts and achievements Egypt with a futuristic vision covering key current national and international issues. Mansour clarified that "I started being exposed to the concept of sustainability in 2007 with the rise of food prices. I was trying to find a solution to food availability. I started working on agricultural studies and the more I read, the more I realized that sustainable development is the solution to end poverty."
She added that "The issue is becoming more aggravated, particularly as the food issue hits now. Due to the rising temperatures, many crops can't be cultivated in the summer. We suffer in the summer because of the many plant infections, especially within this an organic process."
I focused on food recycling which is divided into two areas. The first is biochar or green coal, which is one of the few methods to face global warming because it involves mitigation and adaptation. It works on improving soil efficiency and decreasing the water consumed. In 2007, I opened Ramsco for Sustainable Development and Organic Farming. This project is different from other agricultural methods because it leads to a circular economy. It means that we recycle all agricultural waste to become a "net zero carbon". That's why we say that we want to create a "net zero villages". She added, "through my project, Ramsco for Sustainable Development and Organic Farming, I started working on recycling waste using Bio Char or green coal. It is a unique method of decreasing emissions because we work on improving soil capacity and reduce the use of water. We save 30% of the water used, besides the water saved by dripping, which means that almost 60% of the water in saved. At the same time, we provide healthy food, without the use of any pesticides that may be harmful to the Egyptian people."
Pointing out the importance of the project, she said "that's why this project is very different from other types of agriculture because it leads to a circular economy. This means that we recycle all associated agricultural waste to create what we call net-zero villages." In this process, Rawya obtained two pioneering patents. "The first," she explained, "is the Bio Char machine which produces 'green coal' from rice straw waste in addition to other types of waste. It is a way to use these ashes or waste instead of the pollution caused by burning them." The second patent, she explained, relates to fertilizers that work on decreasing the use of water while increasing soil productivity. Her company also obtained European quality certifications for organic products that make it possible to export these products. Mansour took pride in the awards she won in recognition of her efforts along the years including an award by the International Federation of Businesswomen in 2017 among 120 countries for her project of recycling agricultural waste which addresses the 17 goals of the United Nations' sustainable development goals. In 2019, she was honored as one of Africa's Most Influential Leaders; an acknowledgement that, at the time, seemed like a motivation to continue despite challenges. Mansour emphasized that this project became all the more important in the aftermath of Covid-19 and the Ukraine war as exports movement was halted. "Instead of exporting Bio Char," she clarified, "which used to be imported from India at around EGP 50k per ton, it is now being locally produced from our resources. Organic fertilizers are now produced from agricultural waste, and in that way, we can reach a circular economy and combat climate change." Lamia Kamel, Former Assistant Minister of Tourism for Promotion, and the Founder of Narrative PR Summit said was pleased to host Rawya Mansour among the summit's distinguished guests as an inspiring model of successful women, who sought out to serve society with excellence. She added that it has always been a focus of Narrative PR Summit to shed light on these inspiring figures and present them as a powerful role model for rising generations. Regarding food security, Kamel explained that "ensuring food security and ending hunger come second under the UN SDGs, with agriculture standing as one of the cornerstones in world economies to support food security and provide the basic needs of the world population. Along the past years, Egypt made significant progress in the issue of food security, setting strategies for sustainable agricultural development and applying them via a number of key pivots. The upcoming COP27, will also be an optimum opportunity to highlight successful Egyptians who championed this aspect."
Narrative PR Summit aims to underscore the positive efforts and steps taken by the Egyptian government. During the latest period, particularly as the world recovered from the pandemic impacts, the summit aired through its social media pages, accumulating massive success last year, reaching more that 18 million impressions, 7 million interactions, and 6 million views. Its episodes hosted a number of key figures, officials and experts to discuss the major achievements and development projects carried out by the Egyptian state, with a futuristic vision tackling the scene's hot topics locally and globally.